Managing your content has never been so easy
The right content in the right place at the right time.
Social Networks, Blog, Newsletter, Collaborators… Enjoy the taste of automation.
Our customers
+15,000 happy clients 
Discover
Find out in 1'30 
Use Cases
Frequent automation rules thanks to Sociallymap 
Sharing on social networks
Automatically and qualitatively feed your pages and profiles with your company's official content: job offers, news, events…
Focus on writing, Sociallymap takes care of the rest.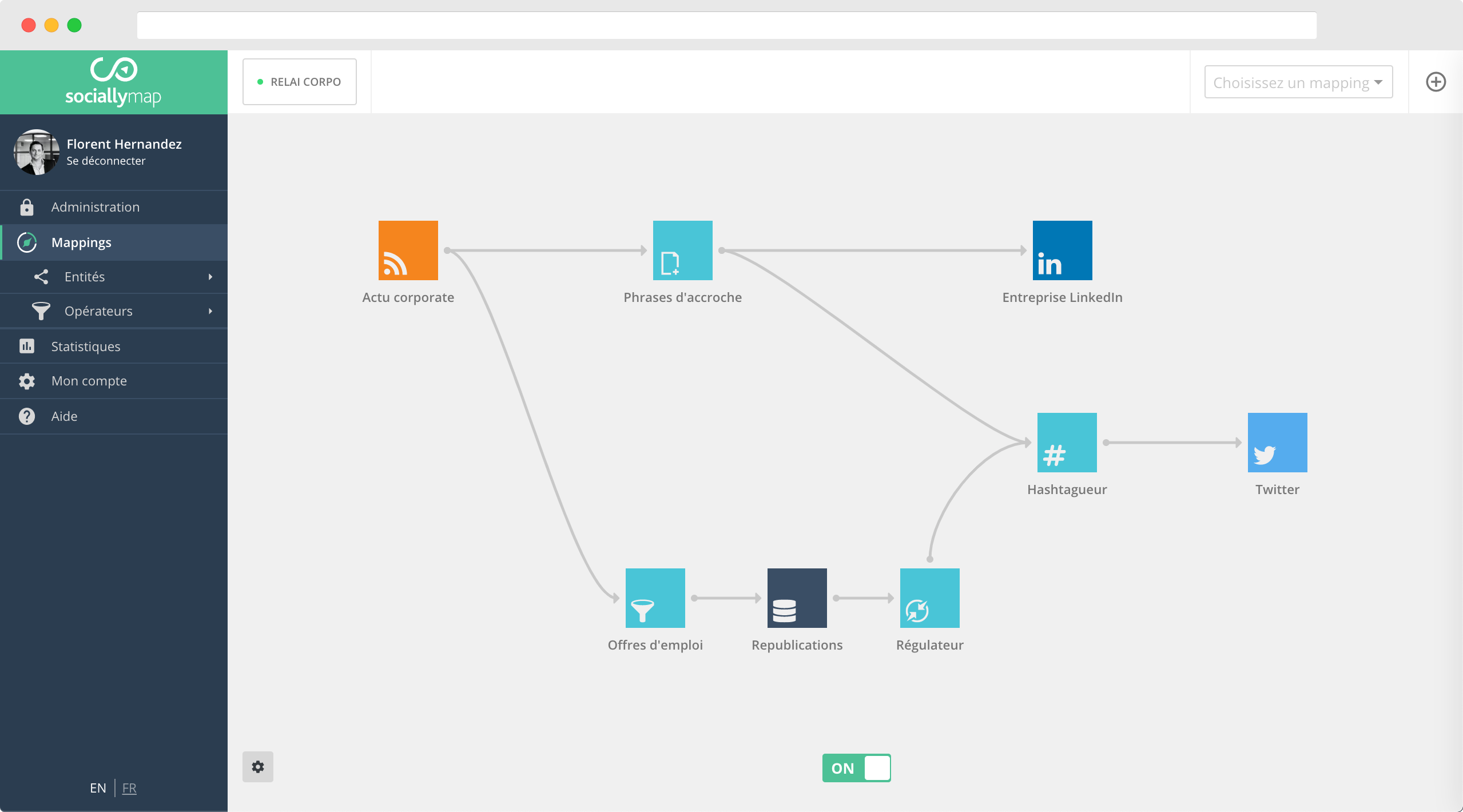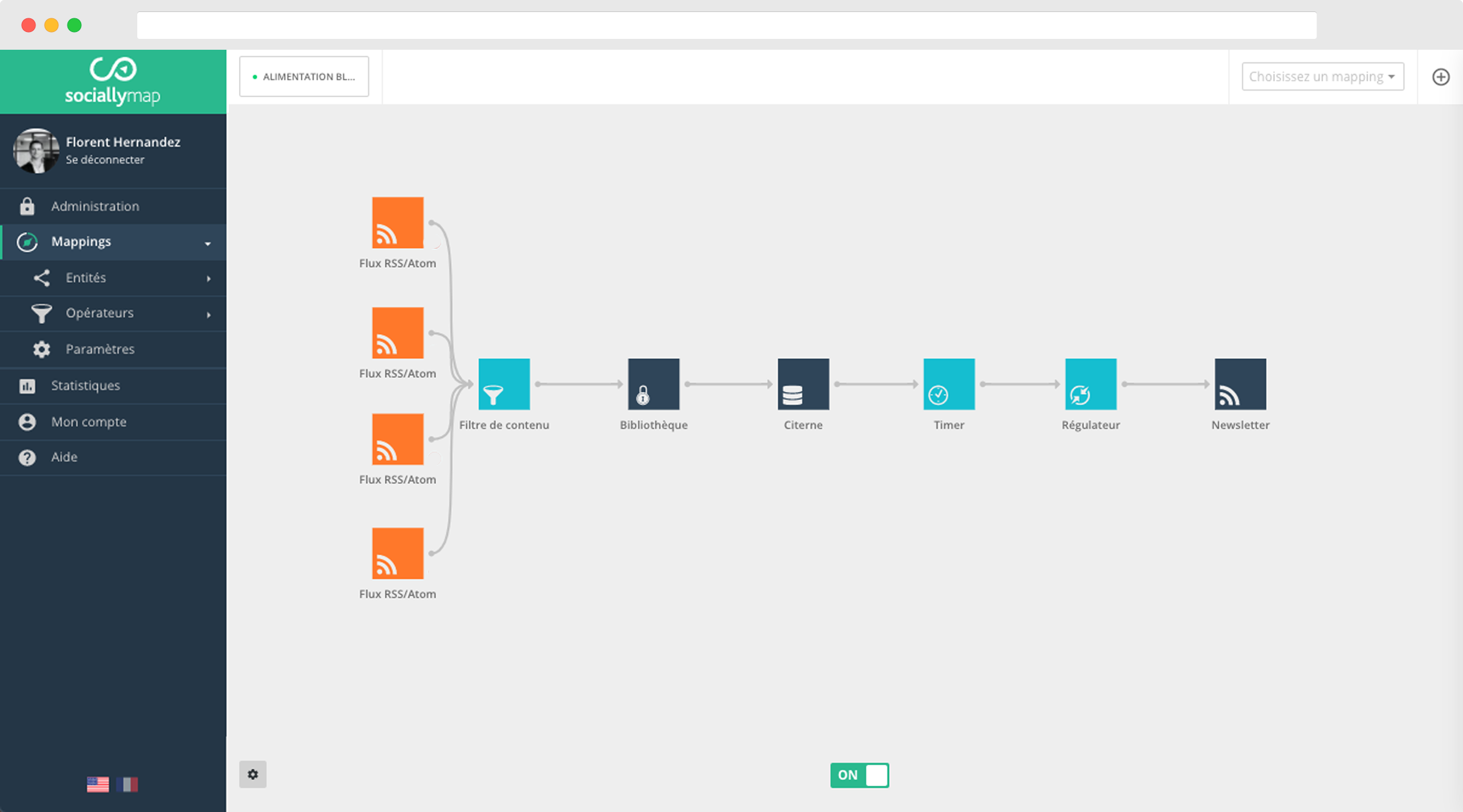 Automated Newsletter
Automate your newsletter creation process with the most relevant content. Select the content, and Sociallymap will integrate them in your newsletter and send the emails at the right time, to the right people.
Automate a blog feed
Publish a qualitative monitoring digest in a dedicated section of your blog.
Sociallymap allows you to acquire traffic with a powerful curation, very easily.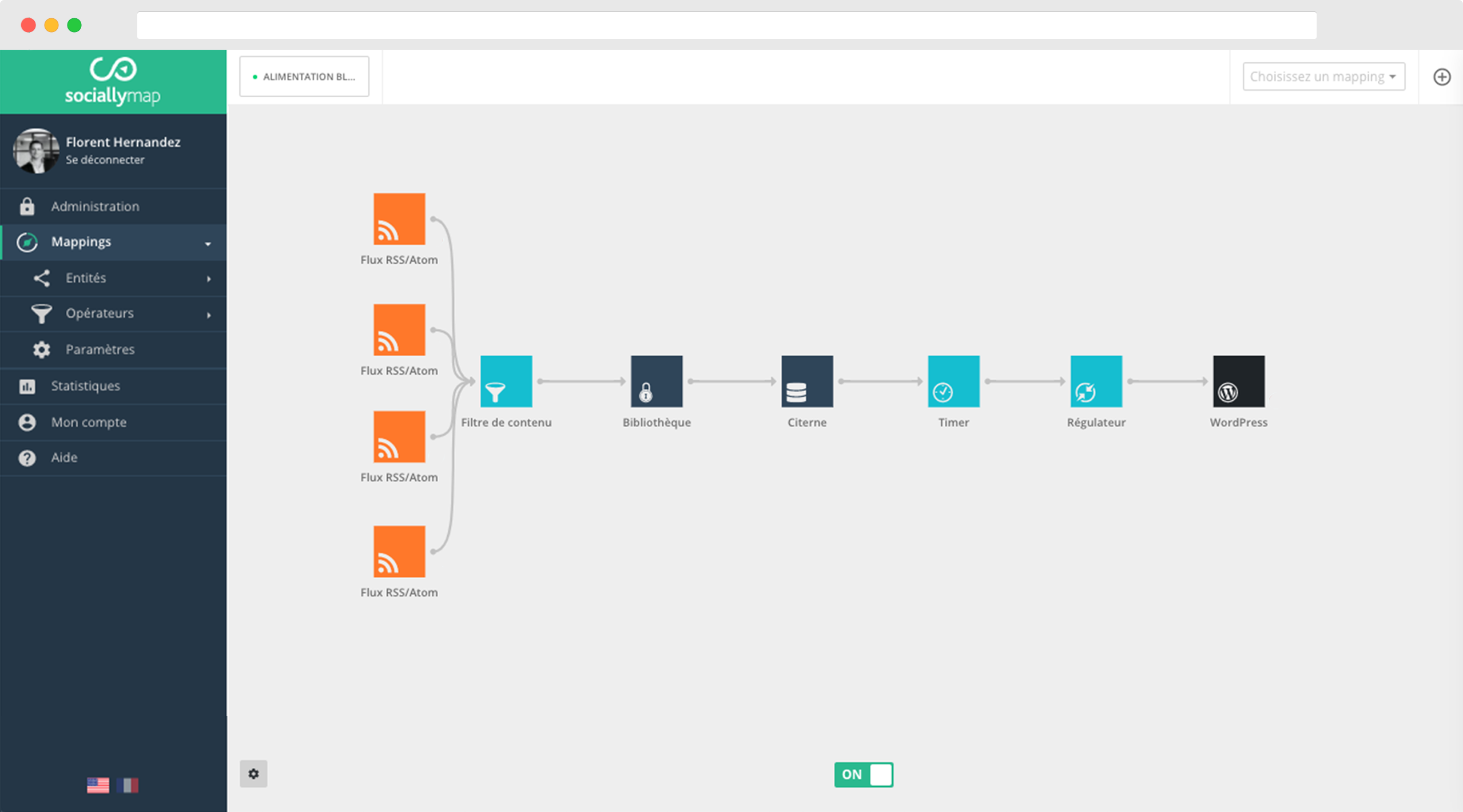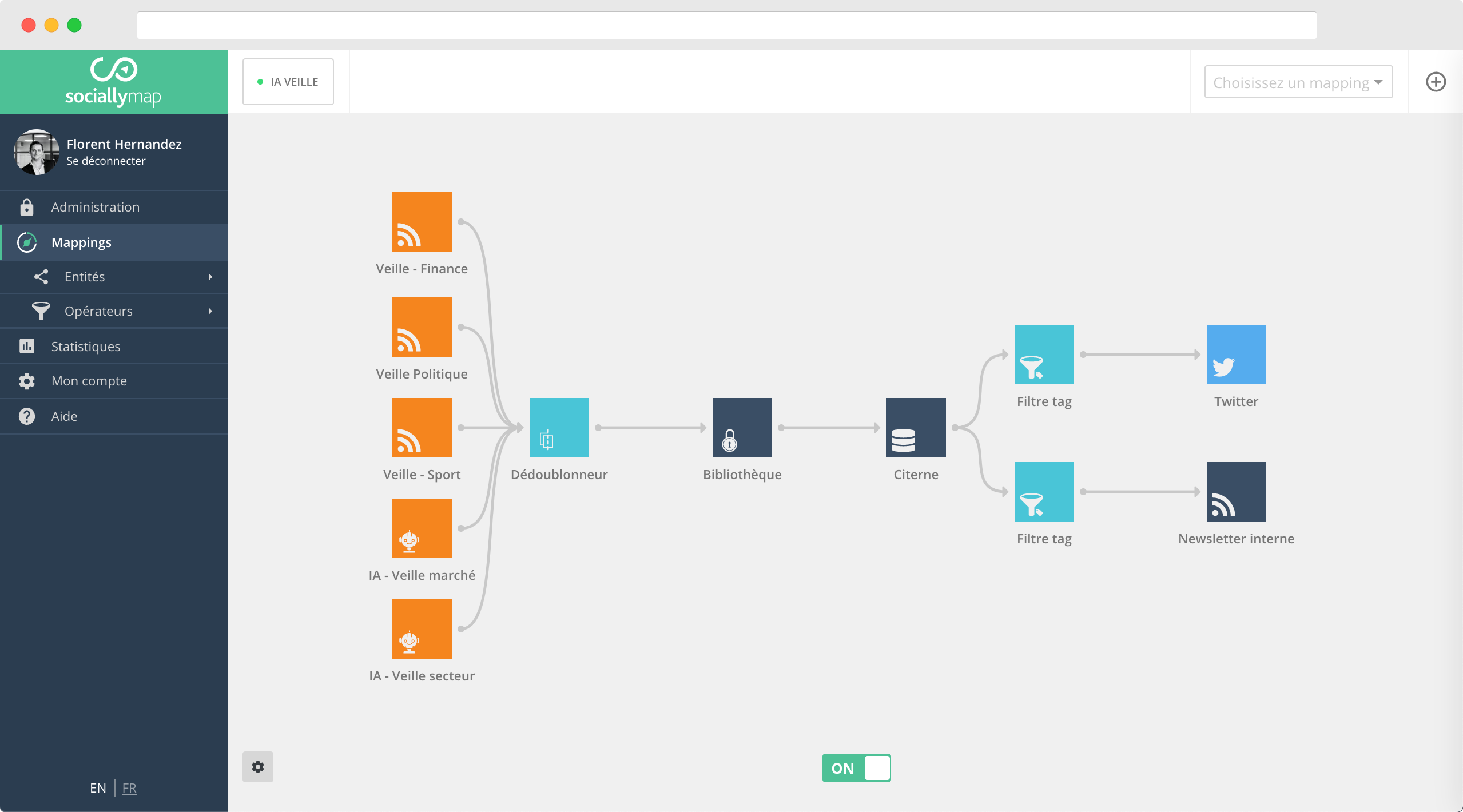 AI, Monitoring and Curation
Thanks to its artificial intelligence brick, Sociallymap enables you to aggregate several thousand sources, filter, classify, and deliver only the relevant content for your monitoring or content curation.
Employee Advocacy
Stream your content to individuals for automated or manual sharing on social networks.
SociallyUp, based on the Sociallymap technology, allows you to set up Ambassador strategies that resonate with your audiences.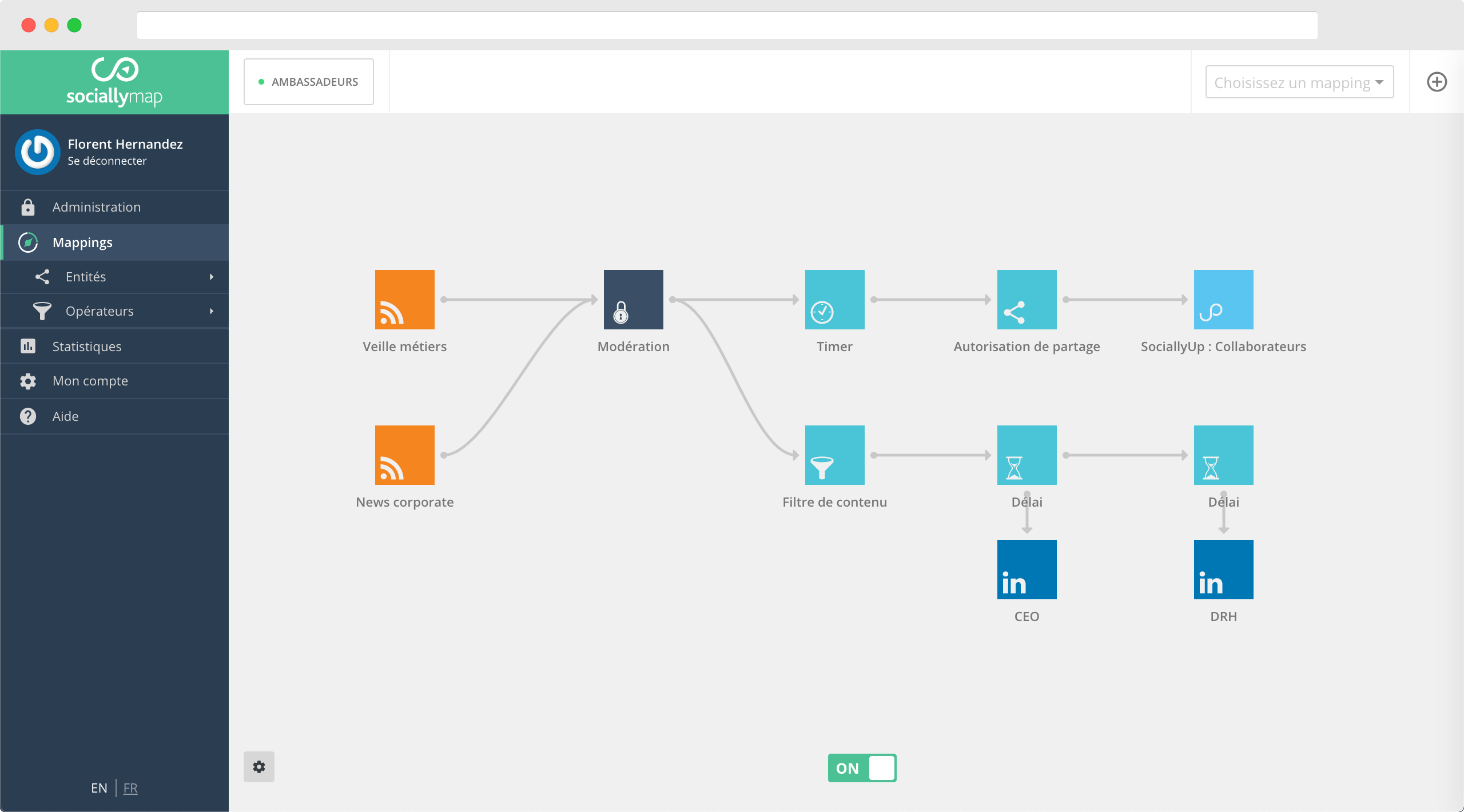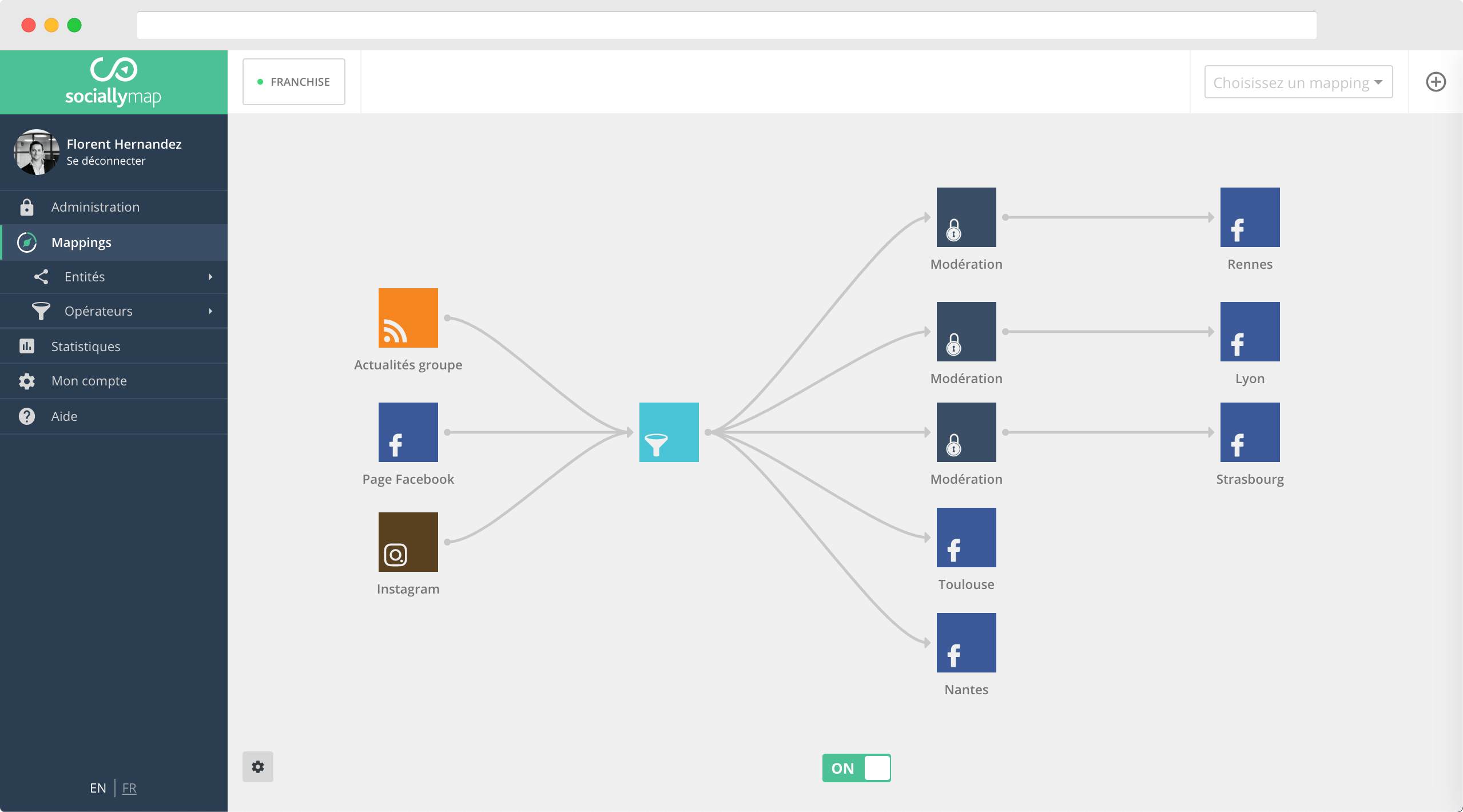 Franchises and networks
Standardize communication across your network by broadcasting ready-to-use content.
Streamline content management by using automated publishing, or by offering the option to moderate content locally.
Medias
Publish several hundred pieces of content every day, in the right place, at the right time, and in the right format.
The power of Sociallymap allows you to manage a large volume of content, and manage it finely according to multiple criteria.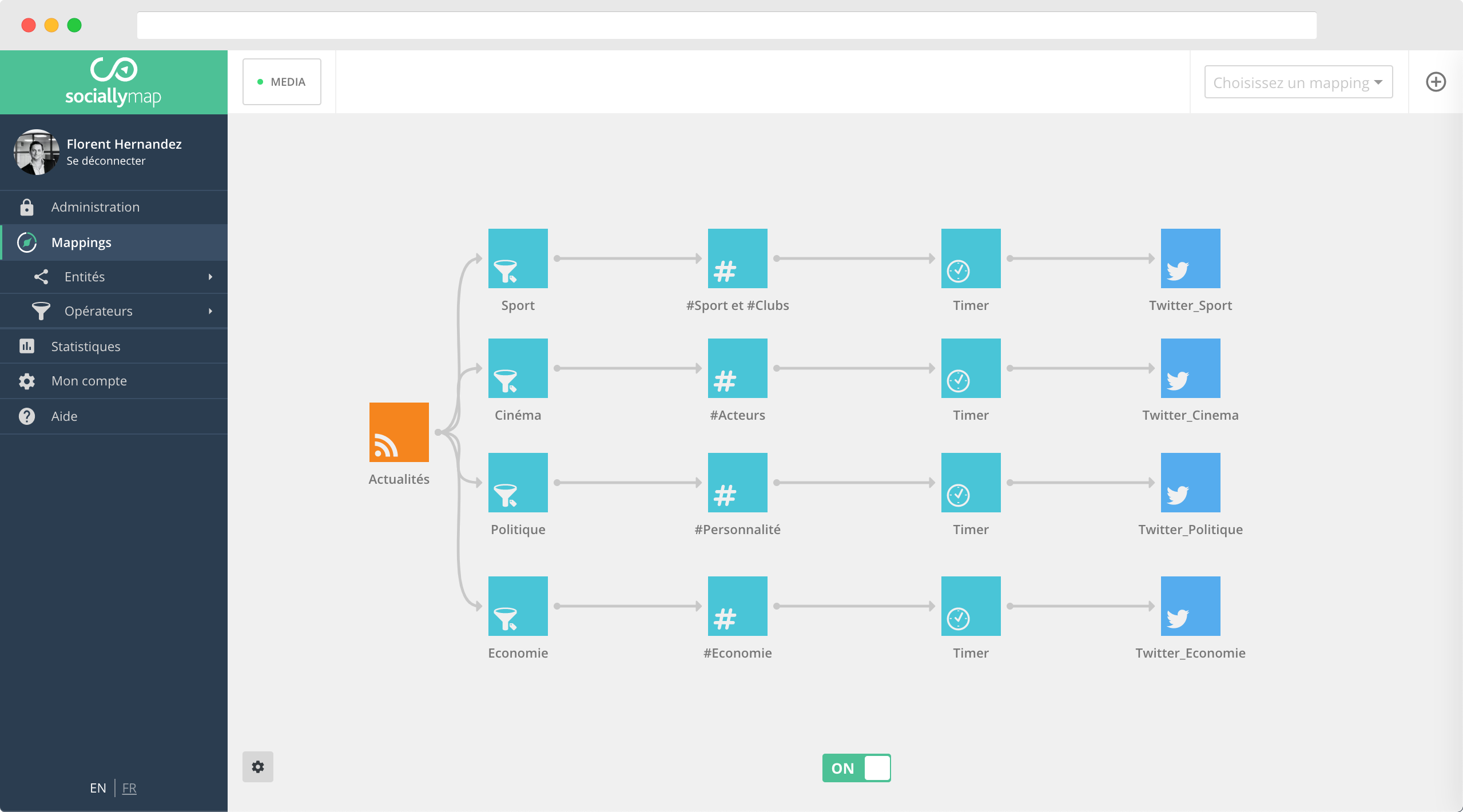 Our customers speak for us…
14 day free. Don't miss out!