Managing content has never been easier
The right content, at the right place in the right timing.
Social Media, Blog, Newsletter, Employees… Let's try content automation.
Our customers
Over 15,000 companies use our tool daily 
Discover
Find out in 1'30 
Use Cases
Frequent automation cases with Sociallymap 
Social Media Automation
Inform qualitatively your business pages on social medias with official content such as job offers, news, or events…
Focus on the message, on your content creation and your global strategy. Sociallymap will take care of spreading it out.
Save time, be more efficient.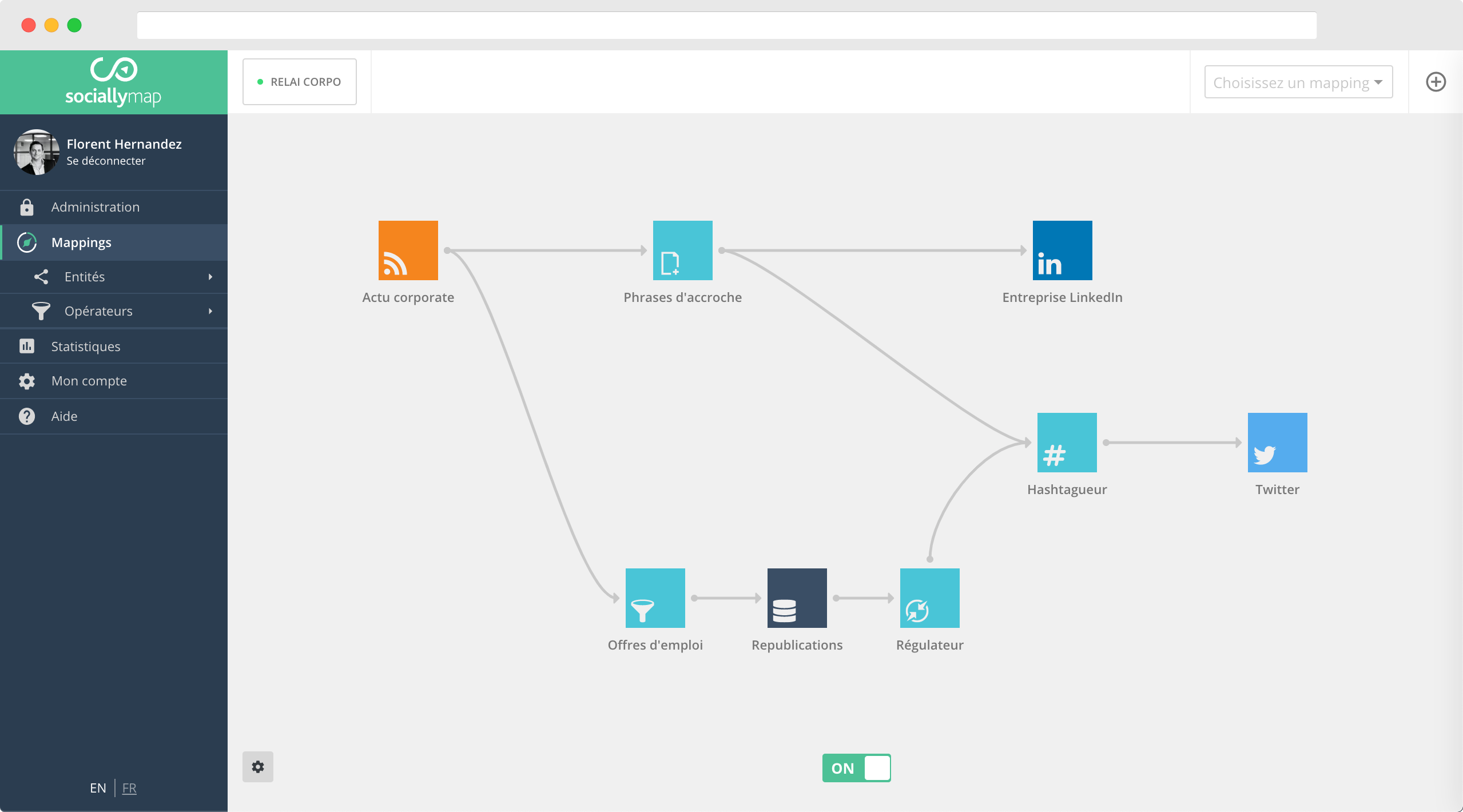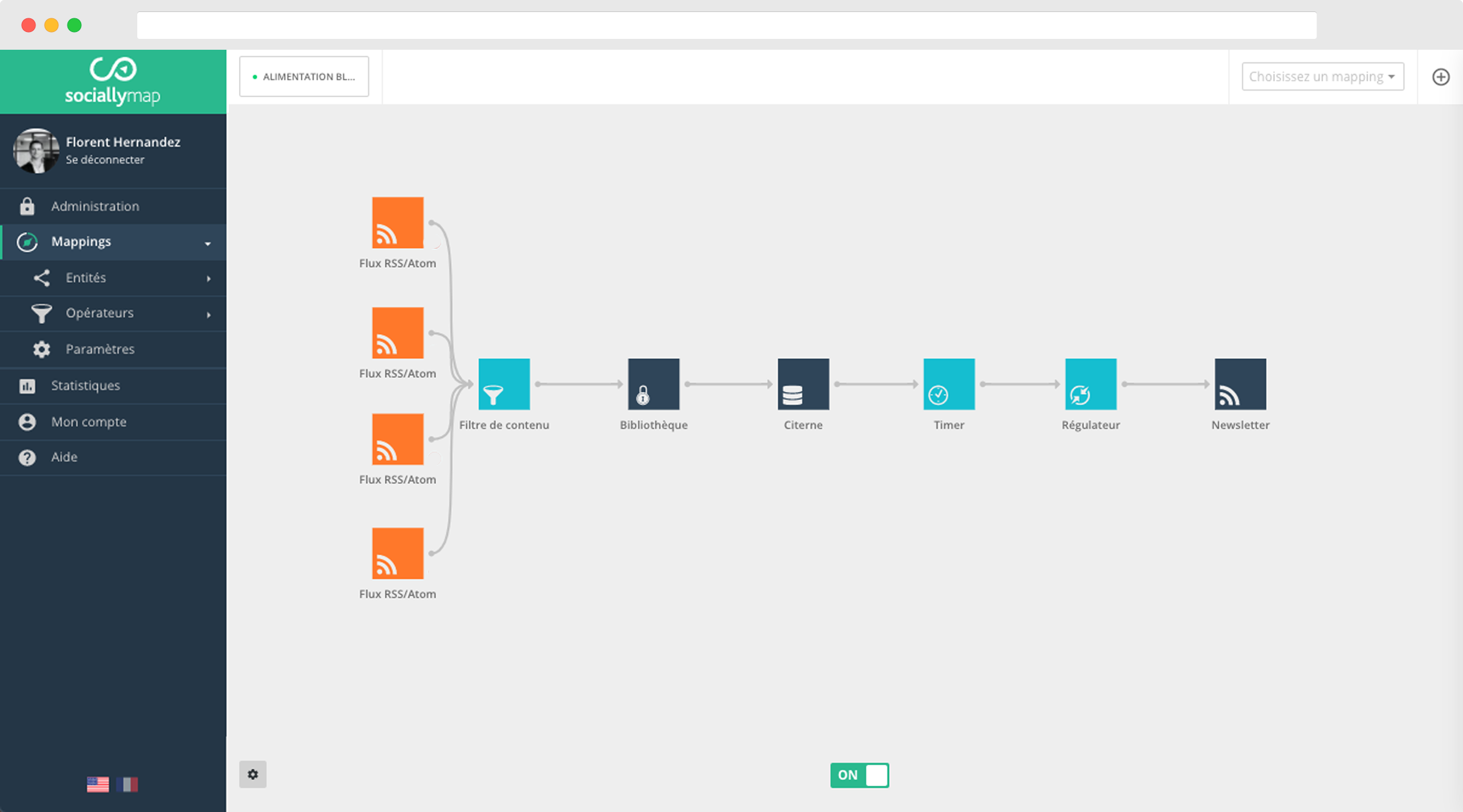 Automated Newsletter
Build amazing newsletters with great content, automatically.
Moderate contents, sort them out, Sociallymap will integrate them into your own template and will send your newsletter to the right audience, with the good frequency.
Don't spend time on low added value tasks.
Automatically feed a blog
To few article on your blog written by yourself ? Don't have enough time to write great article ? Broadcast a qualitative sector watch into blog categories. 
Save time and get qualitative trafic on your web site thanks to Sociallymap automation features.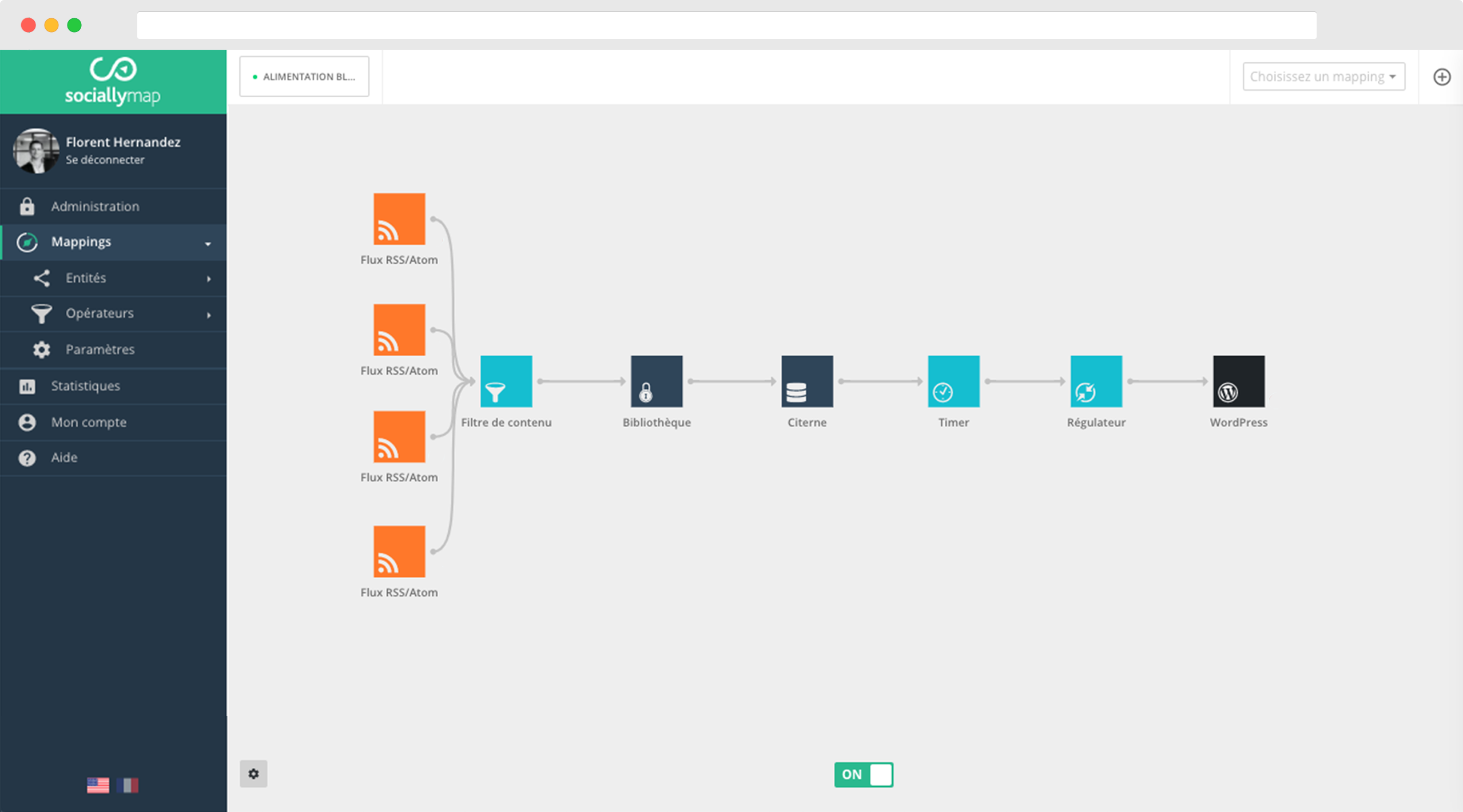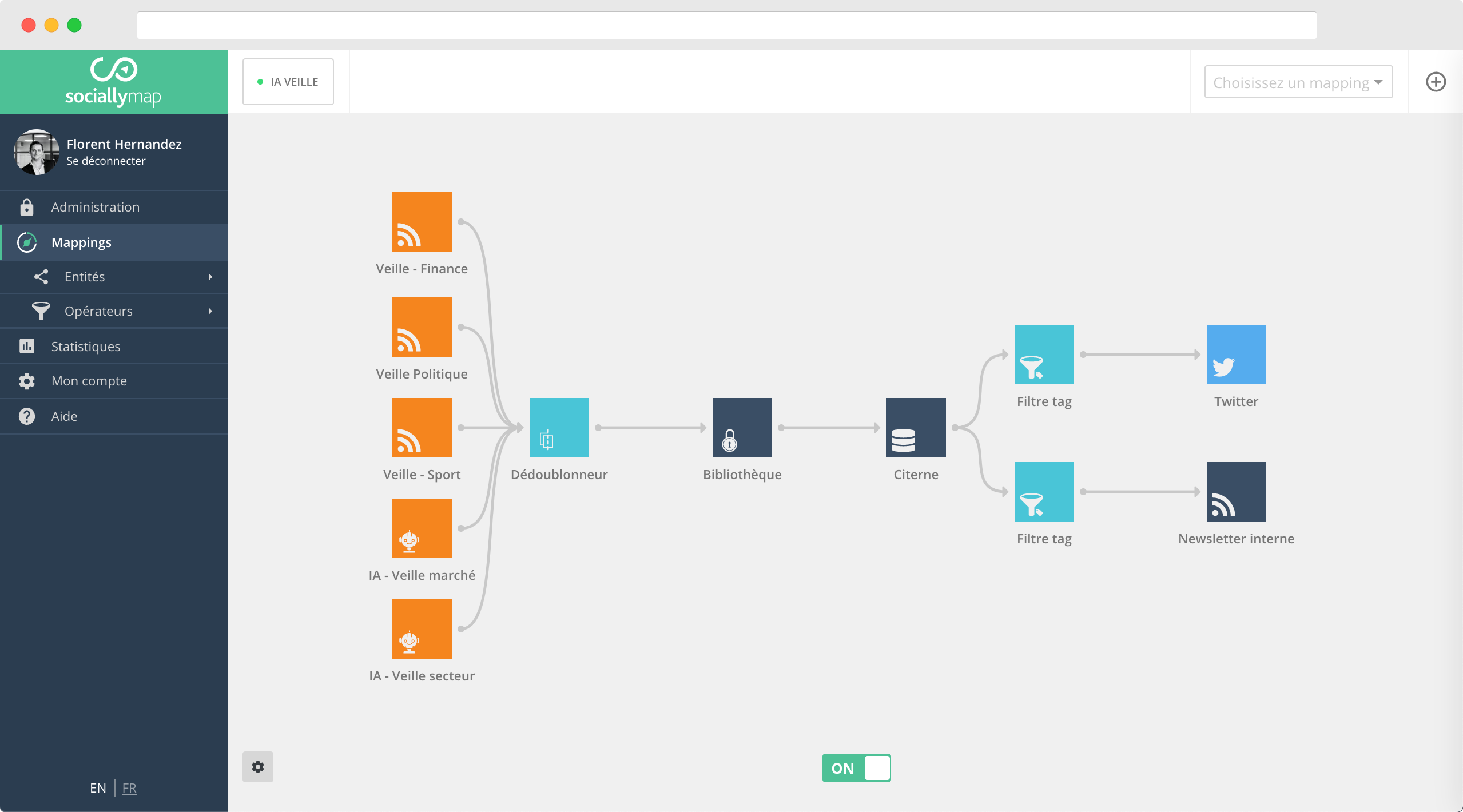 AI, Watch and Curation
Mapping technology and artificial intelligence brick allow Sociallymap to combine several thousands of sources, to filter, classify, and deliver content relevant to your monitoring only.
Get amazing content on the subjects of your choice and share them to whoever your want. 
Employee Advocacy
Deliver a variety of content to individuals so they can manually or through an automated management, share the informations on social networks.
Based on the Sociallymap mapping, the SociallyUp technology allows you to implement advanced and extremely precise strategies.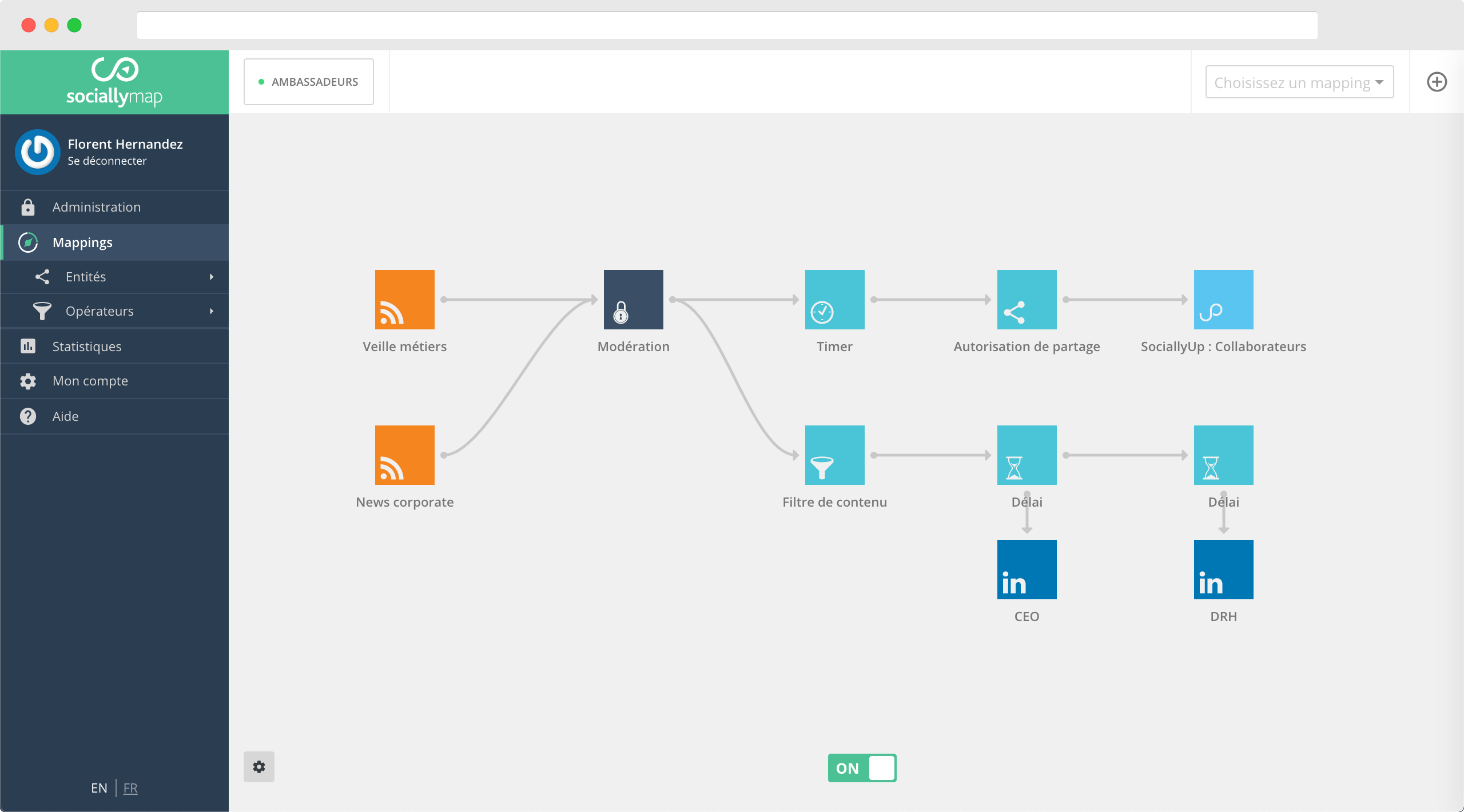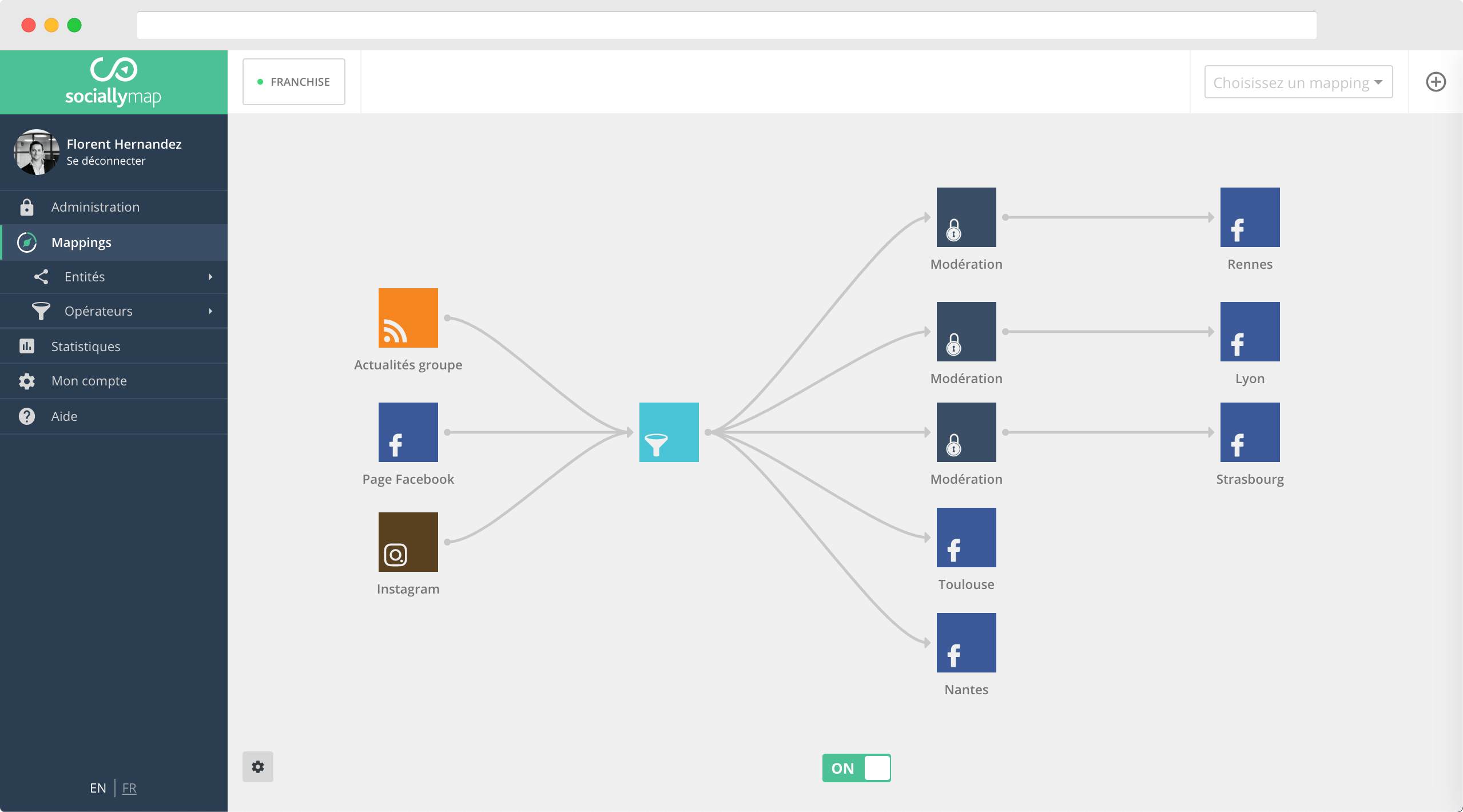 Franchises and networks
Unify communication within your network by multicasting adapted and ready-to-use content. Chose automated local publications, and offer local moderation possibility to manage your content in a more fluid way.
Save time, automate your content processes.
Medias
Publish several hundred pieces of content every day in the appropriate format, at the right place, and at the best timing.
Sociallymap will allow to manage very precisely a large volume of content, thanks to multiple criterias.
Automate the publication of your content in a qualitative way.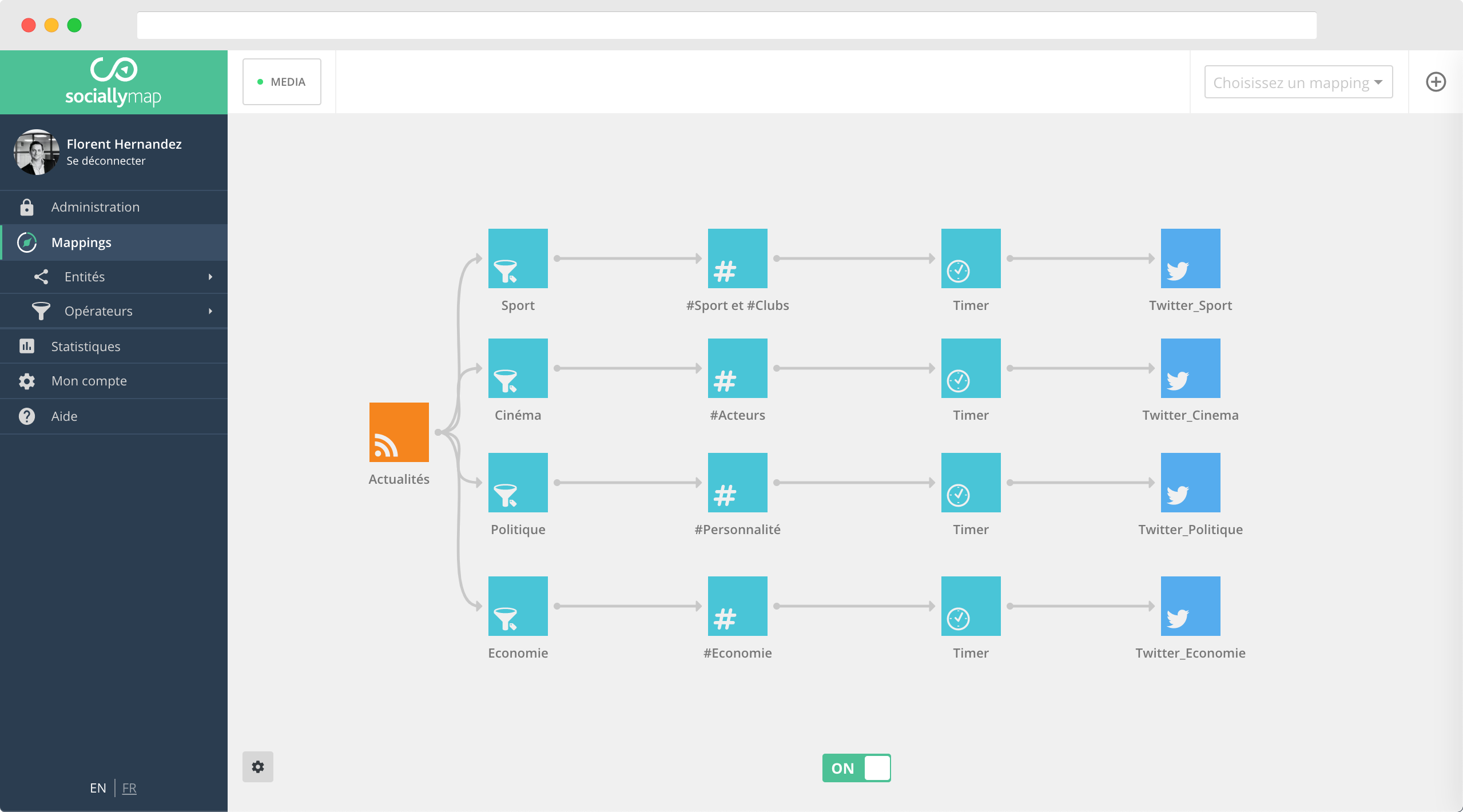 14 days free trial. Try now !